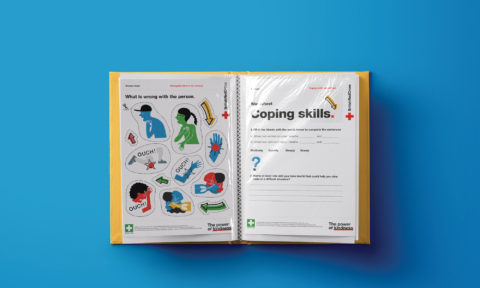 British Red Cross
A new first aid curriculum
'First aid champions'.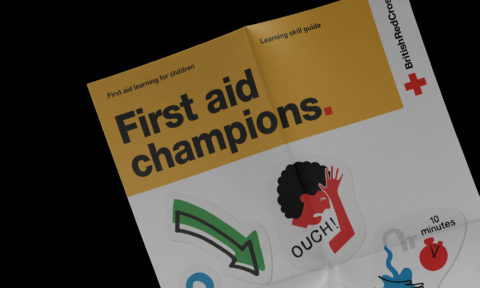 In short
We created the visual identity and style guide for British Red Cross new first aid curriculum 'First aid champions'. Working with education, diversity the digital teams to launch the initiative in early 2020.
Project information
British Red Cross approached us to create a set of guidelines for their first aid education offering. The guidelines have been created to work multi-platform, across the website, downloadable assets, online assets such as films and images, and printed materials – with the scope for this to extend across other digital and printed assets such as apps and posters. The guidelines needed to be easily used by designers, illustrators, copywriters and editors, external photographers and videographers – and look like it comes from the same family – and work within the current visual identity.
We created one creative solution that met the needs of three different user groups (educators, senior leaders, and children/young people), across two different age ranges (5-11 and 11-19). This also had to be learner-friendly and teacher supporting. One of the key challenges was to create a look and feel within the brand guidelines, that speaks across a multitude of audiences in a way that is insightful, engaging and sets them apart from the competitor market.
Scope of work
Visual Identity
Style Guide
Illustration
Templates
Credits
Illustration: Paul Kelly
Animation: Craig Essam